dining
chair
Thank you for choosing us
Quality Custom Craftsmanship
Recognized for the quality craftsmanship produced in our on-site workshop, customers appreciate the speed and high standards with which we complete each custom fabrication project. Offering custom window treatments and custom upholstery, each project is overseen by our strict quality control standards for materials and workmanship.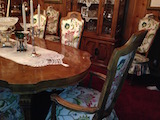 What Clients Say about us:
Great, quality work! We were told it would take 2-3 weeks to complete our cushions. I dropped them off on Tues. and had them by Sat. that same week!! Thanks again! We are enjoying our new cushions on our boat as we speak!
Mark & Debi Brownell
More testimonials