wood
blinds
Custom faux, and wood blinds
warmth and beauty
Used in furnishings for centuries from the most elegant carved filigrees to the simplest Shaker chairs, wood can embody any style. From rustic to ultramodern, wood can take on a variety of paint and stain colors, setting the tone for your living spaces and carrying an aesthetic theme from room to room. We start with the basics—superior materials and craftsmanship—so you can focus on the details that will make your Graber Traditions Wood Blinds the perfect addition to your home. Whether your home décor is traditional, contemporary, or eclectic, versatile Graber Traditions Wood Blinds can add warmth and beauty to your living spaces.
Our Services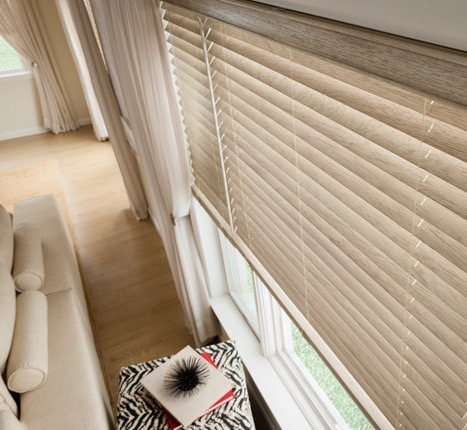 What Clients Say about us:
Great, quality work! We were told it would take 2-3 weeks to complete our cushions. I dropped them off on Tues. and had them by Sat. that same week!! Thanks again! We are enjoying our new cushions on our boat as we speak!
Mark & Debi Brownell
More testimonials